Main content starts here, tab to start navigating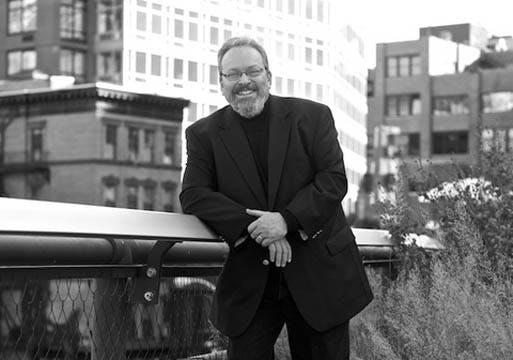 Tracy Nieporent
Director of Marketing and Partner
Tracy Nieporent is Director of Marketing and Partner, overseeing public relations, communications, promotion, advertising and charitable events for the Myriad Restaurant Group. Its current members now include Tribeca Grill, Bâtard, Nobu Downtown, Nobu 57, Nobu London, The Daily Burger at Madison Square Garden, and Crush Wine & Spirits.
Nieporent officially joined Myriad in 1991 when the group consisted of just two restaurants and was poised for growth. Since that time through ownership and consulting, Myriad has opened over 40 restaurants. Tracy manages the implementation of programs that add clarity, focus and direction to Myriad's marketing program and heightened attention and publicity in all media.
Tracy also plays a prominent role in hundreds of charitable events. Most notably, he serves as a trustee on the Board of Directors of Table to Table, and as an honorary chair on the City Harvest Food Council, and has been Restaurant Chair for City Harvest's Bid Against Hunger. He has also served as co-chair for YAI/National Institute for People with Disabilities, and co-chair and honoree for Tuesday's Children. There has also been notable participation with the Taste Of Tribeca, Food Allergy Research and Education, Share Our Strength, and Israel Bonds. He has also served on the Culintro New York Board of Advisors.
Since 2004, he has been the Restaurant Committee Chairman of NYC & Co., which conceptualizes and operates NYC Restaurant Week. During his 17 years of leadership, it has become the largest and most successful culinary program in the nation, expanding to multiple weeks in both Summer and Winter. There are now approximately 500 of New York City's finest restaurants participating. Effective June 2021, he continues to serve as Chairman Emeritus.
In 2018 The NYC Hospitality Alliance presented Tracy with their Big Apple Legacy Award.
Tracy has also been a regular contributor as the culinary correspondent to the WFUV-FM City Folk morning radio show on National Public Radio and the nationally syndicated Food & Wine Radio Network. He has also made numerous appearances on WOR, WABC, WPLJ, 97AM The Answer radio, and WCBS, FOX 5 and WPIX television, and HuffingtonPost.com. He is also regularly quoted in consumer and trade magazines, newspapers, and websites and blogs.
Prior to joining Myriad, Tracy was an accomplished advertising and marketing executive for several prominent advertising agencies including BBDO, and NW Ayer where he played an important role as part of the team that created the "Be All You Can Be" campaign for the U.S. Army and the "Reach Out & Touch Someone" campaign for AT&T.